Opera Circus continues to work voluntarily with local partnerships to support different initiatives including the Edible Garden Project with HOME in Bridport new report for 2021 -2022 in progress and Transition Town Bridport.  Read more here
Opera Circus began visiting Bosnia through Nigel Osborne and the opera, Differences in Demolition inspired by the Balkan music of Sevdah. We started with a week long residency at Bridport Arts Centre through the generosity of Chris Huxley, Artistic Director. Travelling to Bosnia and Herzegovina with the opera started this extraordinary journey and led us to a continued deeply personal and creative relationship with this country and region. TCFT began as a result of this when we were invited to meet a group of young artists in Srebrenica. TCFT was founded by Opera Circus but its development and longevity is due to a very long list of artists, organisations, individual supporters, funders, families and in particular the thousands of young people and their communities who have helped to create this very special and on-going process.
You can find the whole TCFT story under the Opera Circus TCFT page here or on the TCFT website. 
From 2012 with Simply Human, we began to create exchanges with young people from Bosnia and West Dorset, in particular Bridport. This grew to include many other countries as well as the UK, bringing in country exchanges and friendships with Blackburn and Croydon in particular.
This continues in 2022 with a 4 day visit to Bridport and Portland by 7 youth organisations in June, led by the Italian organisation Studio Sereno Regis to share ideas of how to develop the use of arts and cultural activities with young people. Thanks to Bridport Town Council for the use of the beautiful Town Hall and Symondsbury Estate for enabling us to accommodate everyone in the beautiful Allington Court.
The final Erasmus + youth exchange we led was with partners b-side and the Drop In Youth Centre on Portland, Beats Across Borders, Denmark and Termokiss, youth cooperative in Kosovo. It involved a youth arts residency in Pristina in April 2022 and on Portland in June 2022. Through Studio Sereno Regis and P-Art Erasmus + project there was a youth residency in Bratunac and Srebrenica, Bosnia and Herzegovina in August 2020. This involved young people from Bridport, Bournemouth, Weymouth, Portland, Dorchester and Croydon. Full details on the TCFT website.
Opera Circus moved from its base in London over 20 years ago, arriving in the hamlet of Dottery, near Bridport, West Dorset, for family reasons.
It's been a voyage of discovery and learning about working with different communities, from the large urban to the rural, from a much-loved mixed heritage city to a predominantly white, small town surrounded by some of the most beautiful countryside and coastline.
Bridport, is a special town that really values the arts. It has three theatres/venues all different, a people's Palace in the Electric Palace, the Bridport Arts Centre which has one of the most beautiful art galleries in the South West and the small vibrant community theatre, the Lyric, which through the extraordinary generosity of its owner, artist and theatre director, Niki McCretton is a centre for everything from avantgarde comedy to jazz concerts, workshops, a rehearsal space and centre of children's puppetry.
Over the years we have developed solid local partnerships and in particular with Transition Town Bridport and the small local charity HOME in Bridport. The Edible Garden Project creates food gardens in primary school's which offer children and staff the opportunity to learn about growing, harvesting, cooking and eating of local vegetables and fruit. The first Edible Garden was started at St. Mary's Primary School, Bridport over 8 years ago. Last year we began Edible Garden 2 with Bridport Primary School. Opera Circus' role is to help raise funds, provide policies and advice supporting the gardening team, and to include the arts, in particular music.
We would like to thank the Ernest Hecht Charitable Foundation for their generous support that has enabled so much of this activity to happen over the years. Please see the HOME in Bridport web site for further information and all the other organisations and individuals who have supported the Edible Garden Project. http://home-in-bridport.weebly.com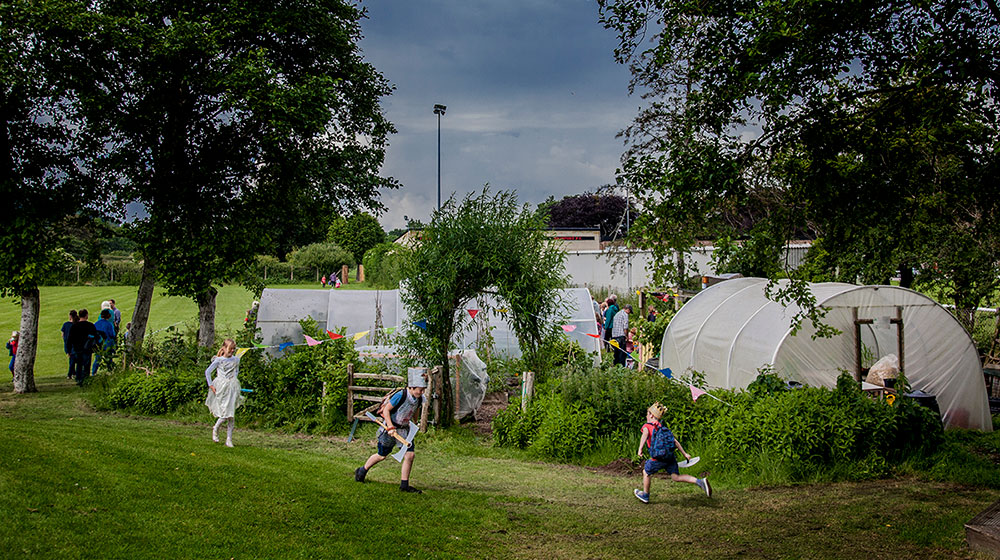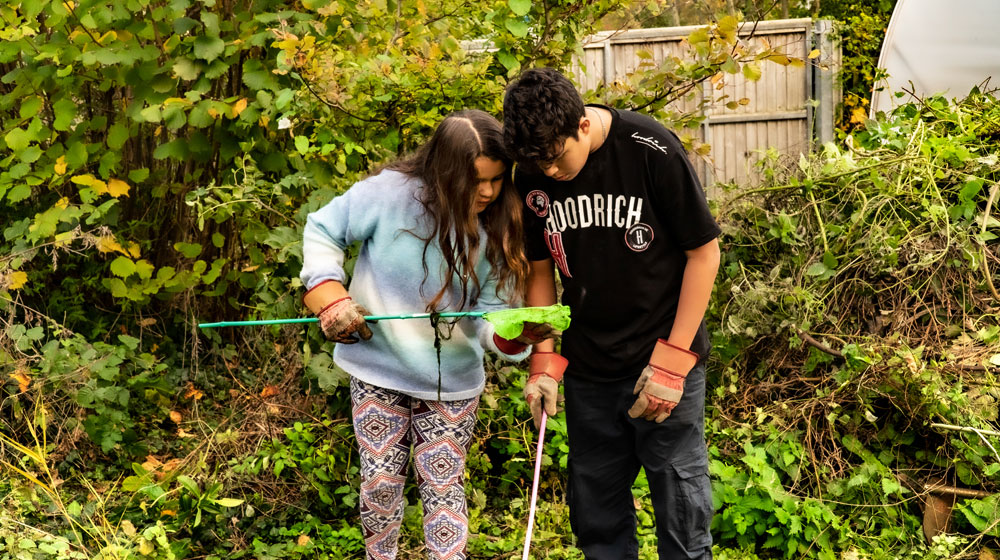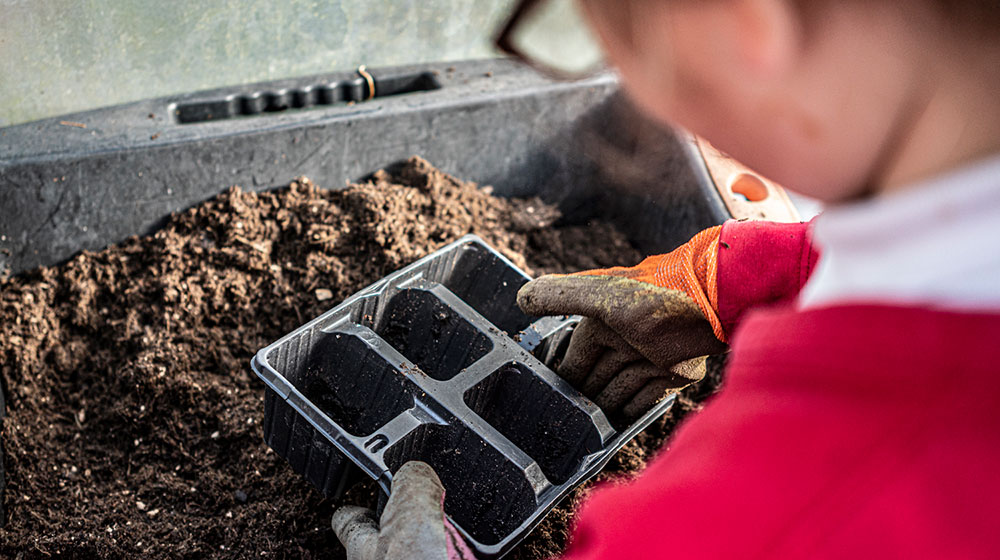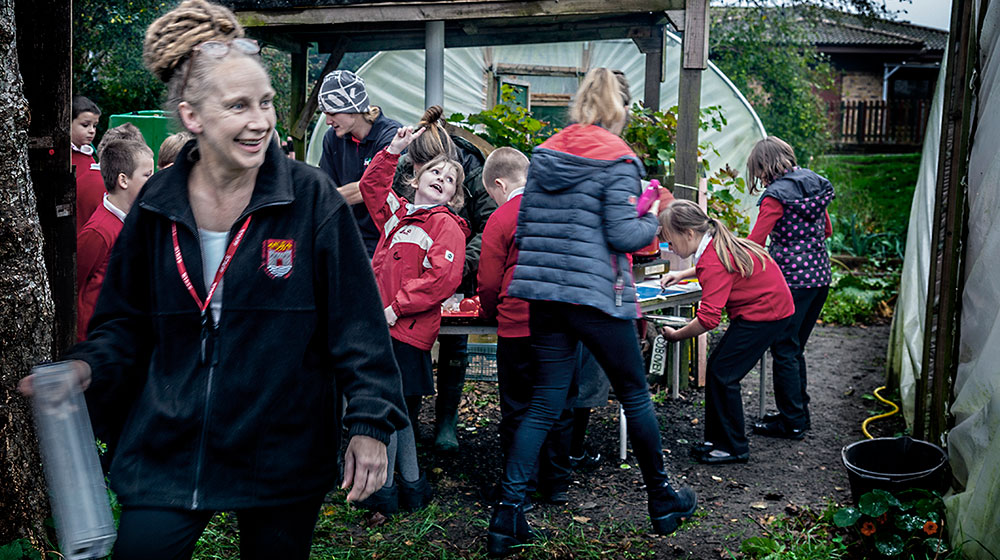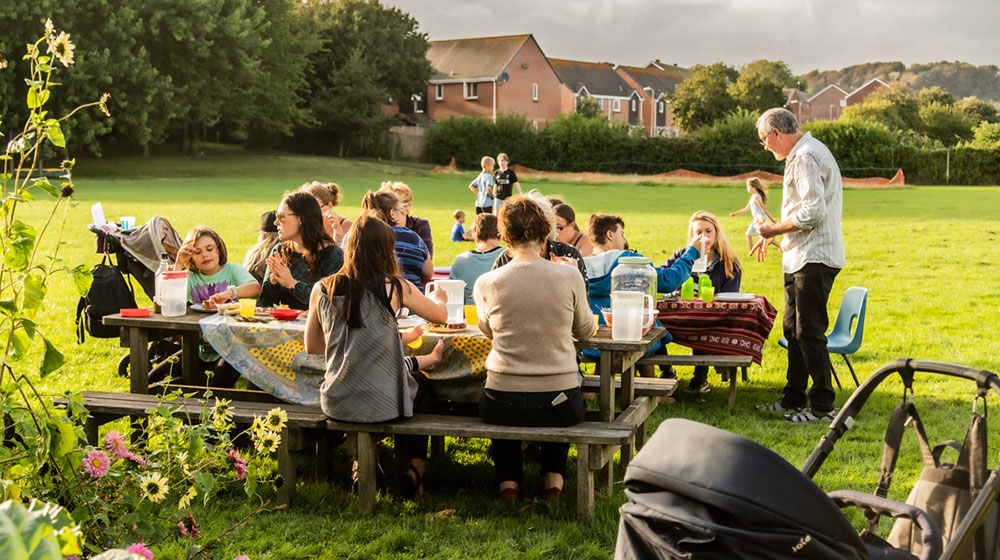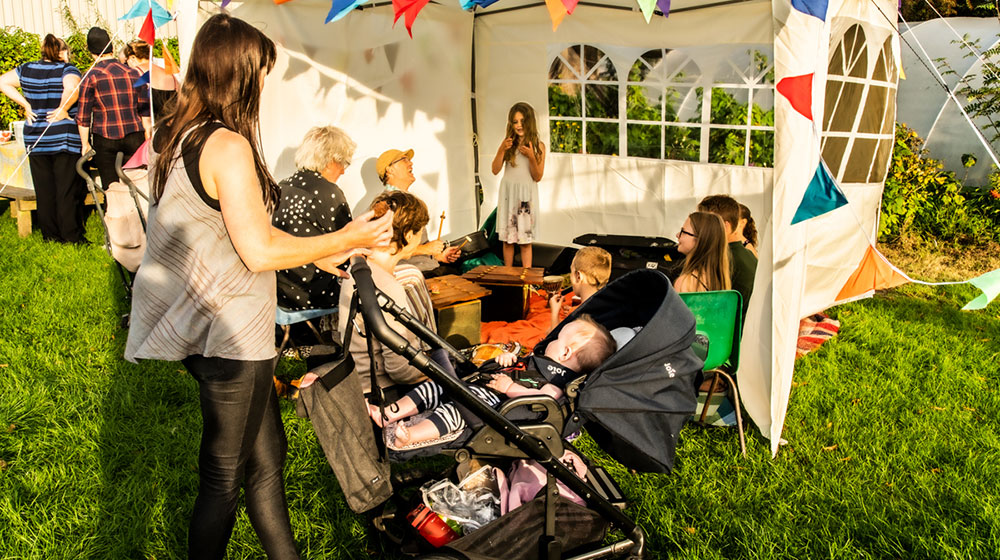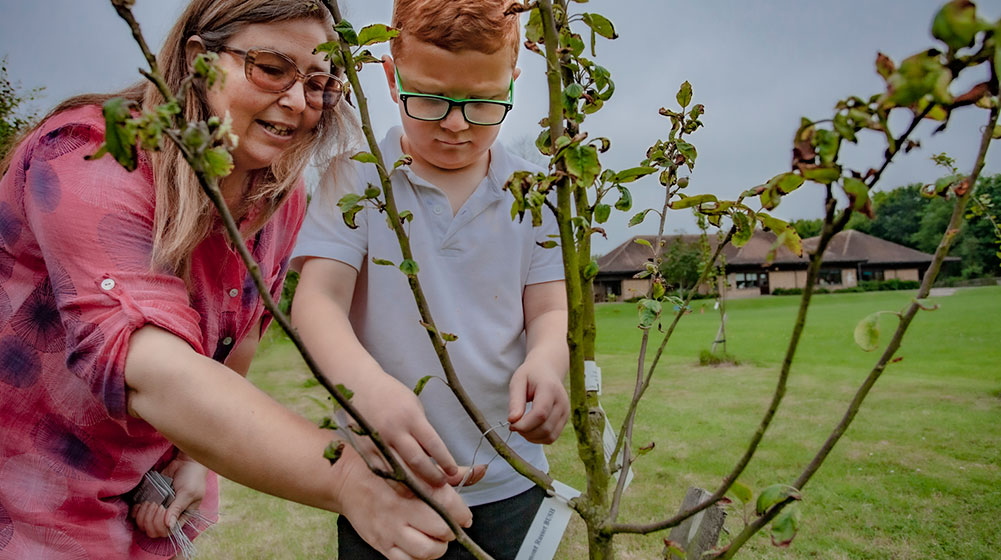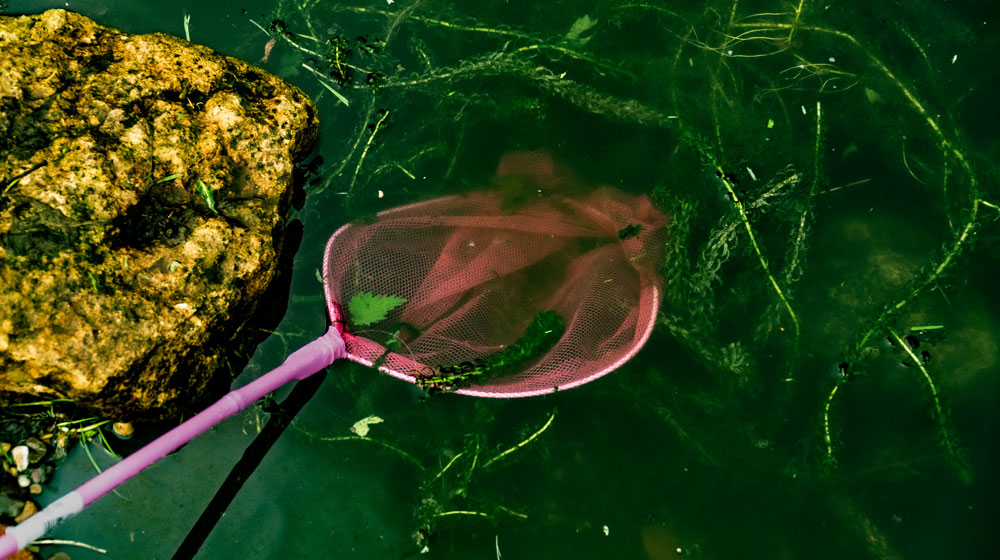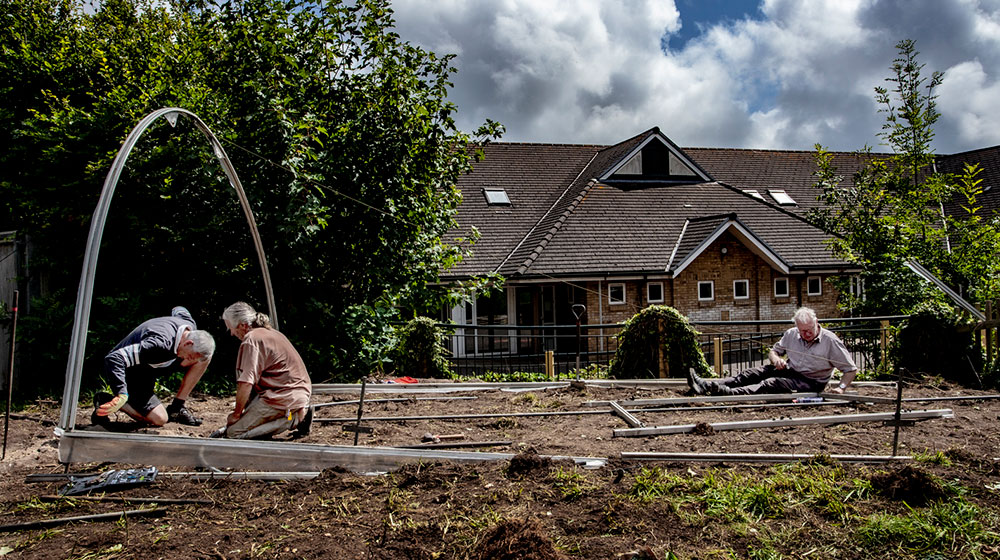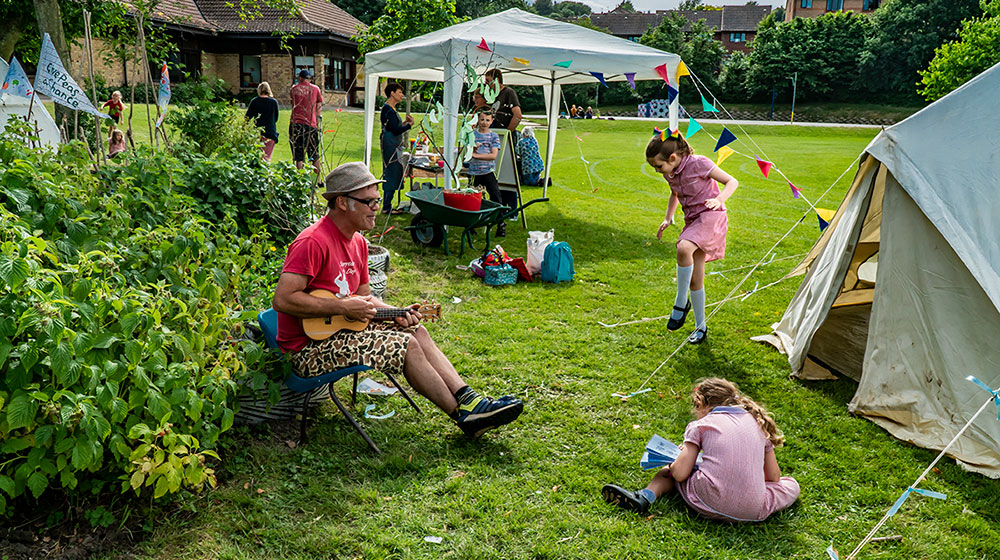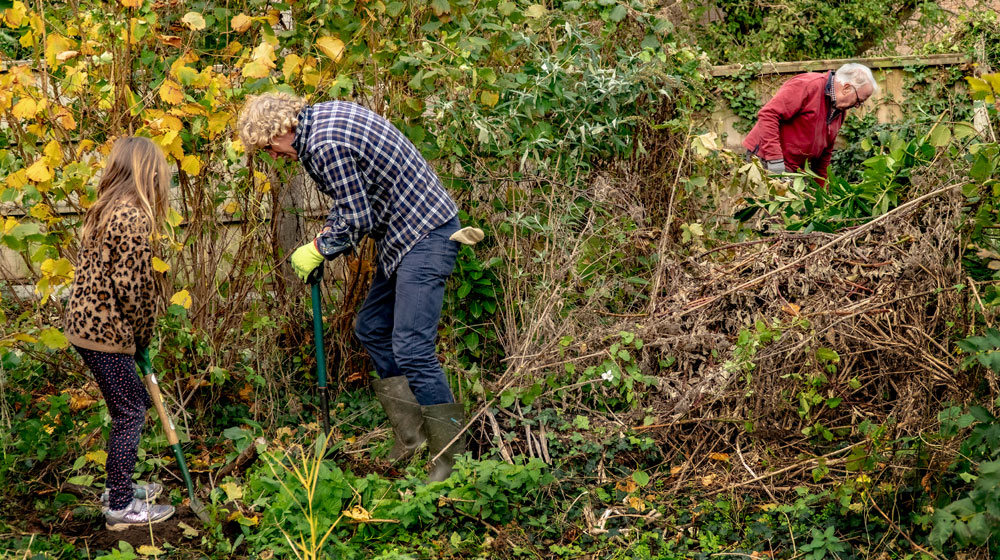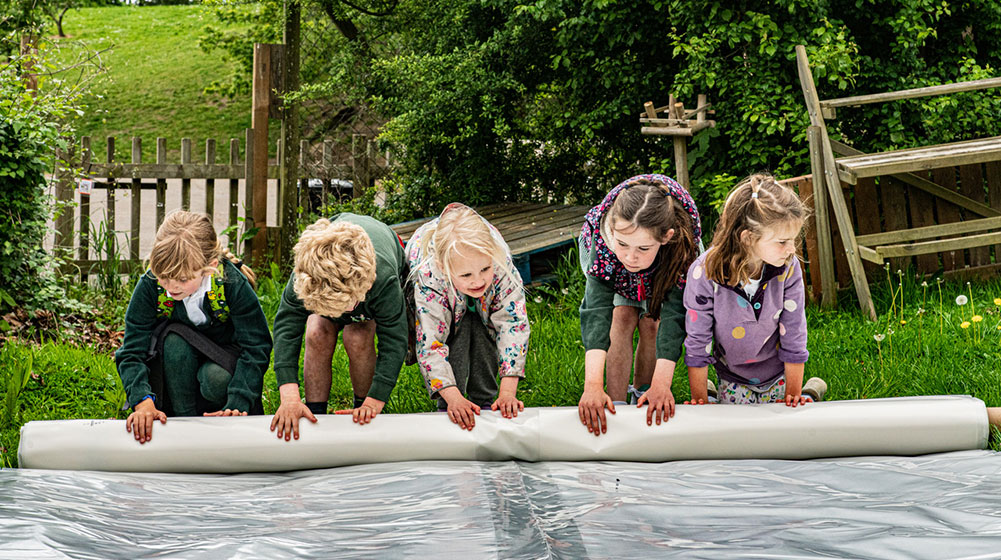 All photographs by Robert Golden (also founder of HOME in Bridport)
Other Events in and Around Bridport
Opera Circus joins with partners to create or promote arts and cultural activities in Bridport and Dorset. This has included Light to the Darkness, a celebration of the foundation of the European Convention on Human Rights, triggered by the horrors of the first world war, Exile: A Mind in Winter a collaboration between three artists (Ricky Romain, Cedoux Kadima and Robert Golden) around issues of exile and migration, video here and creating concerts and cultural events in particular on the International Day of Human Rights, such as this World Music Concert. Video here with a 30 minute world music concert the same afternoon which was broadcast live to 47 primary schools in Dorset