Naciketa is a very beautiful chamber opera written by composer Nigel Osborne with a libretto by writer Ariel Dorfman. Both men are international artists and human rights activists, and the opera is riven with stories that resonate from their lived experiences.
It has been on a very, very long journey, as many operas do, and maybe that's its role in the world, the journey.
It has been in project development with Opera North and extracts have been performed to audiences from Edinburgh to Bridport, London to Leeds and in India. Different ways of looking at its staging have been explored with a renown Indian theatre director to a performance linked to the new technology x-system and hooked up to cast and audience to collect data on the emotional response to the music from their hearts, minds and bodies. People have loved and championed the work so why hasn't it been performed. Covid certainly, but before that funding, operas with a cast of 8 and a chamber orchestra of 12 are expensive and we like to pay and treat people well and we aren't an NPO nor do we have a theatre. And now perhaps the cultural zeitgeist is against us. We carry on and will share the current ideas on this web site. Experimentation, animation, film, somewhere other than the UK or part of the healing purpose of music?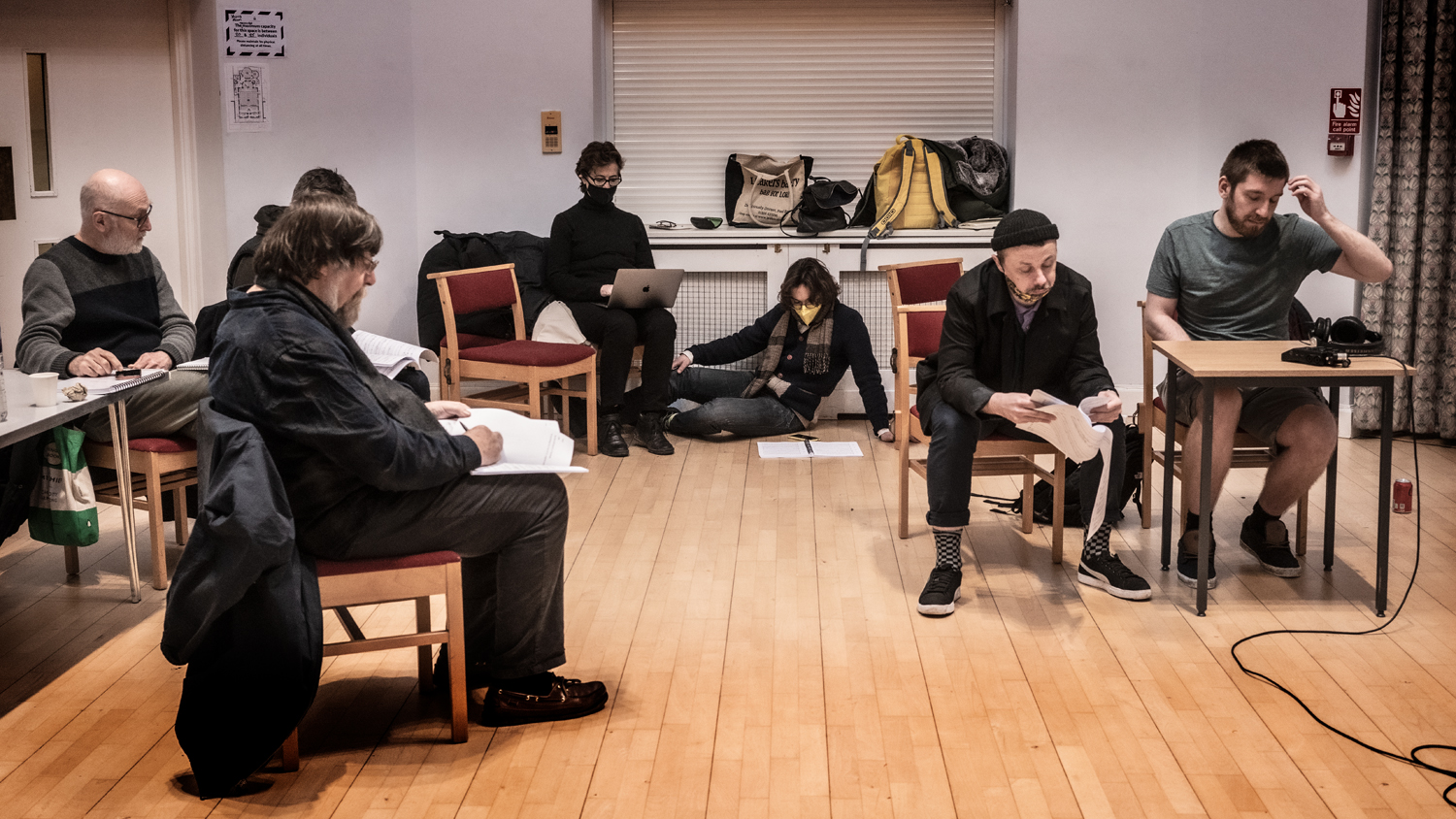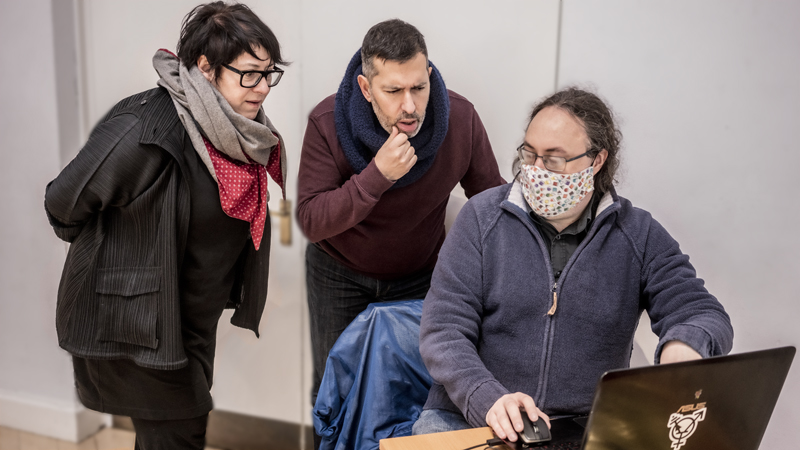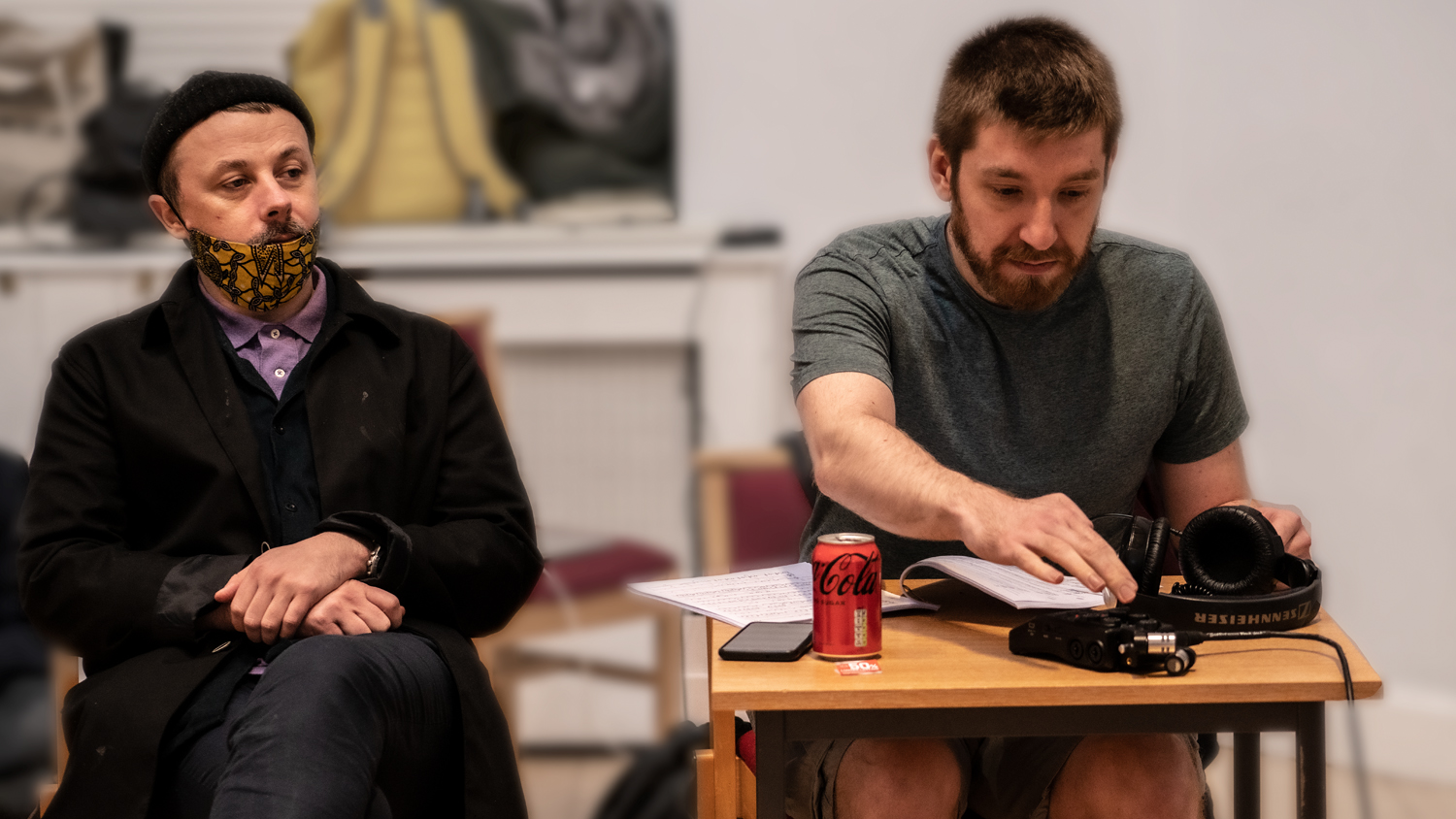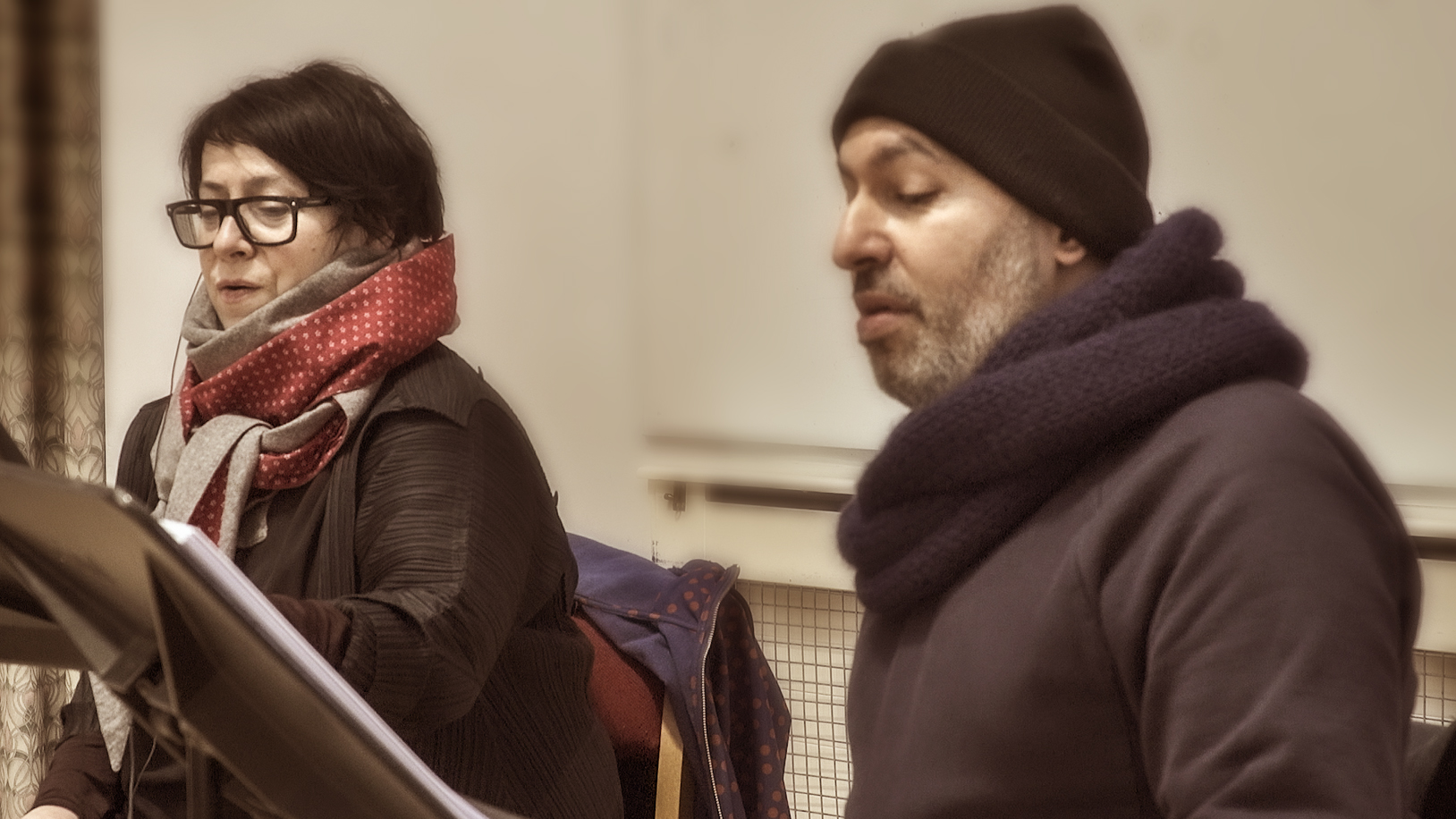 Experimenting with x-system in January 2022 in Edinburgh. Nigel Osborne, composer, Peter Nelson, composer, Darren Abrahams and Lore Lixenberg, opera singers, Leo Butt and Gavin McCabe, sound engineers and designers, John Turner, Senior Technician at x-system, Tina Ellen Lee, Artistic Director of Opera Circus and Francesco Pipparelli, young Italian student and artist. https://www.x-system.co.uk/
Here is a short film explaining the process by Robert Golden.
Partners, Funders & Support in Kind